Need to make an appointment?
Neurosurgery
Our Neurosurgery Department specializes in the diagnosis and treatment of disorders affecting the brain, spine and peripheral nerves. Our team of neurosurgeons is ready to meet all of your neurosurgical needs.
We offer surgical expertise in the following areas:
Spine
Herniated disks
Spinal stenosis
Spondylosis and spondylolisthesis
Compression fractures
Spinal injuries due to trauma
Spinal tumors
Chiari malformation
Cranial
Skull, dura and brain tumors
Hydrocephalus
Pituitary tumor
Aneurysm
Brain hemorrhage
Arteriovascular malformation and cavernous angioma
Stroke
Carotid stenosis
Trigeminal neuralgia
Peripheral and sympathetic nerves
Carpal tunnel syndrome
Nerve entrapments
Tumor or trauma of the peripheral nerves and brachial plexus
Surgery
Image guided surgery for cranial and spine. We use advanced technology similar to GPS which helps neurosurgeons precisely navigate and target during a surgical procedure. This technology allows surgeons to preview and pre-plan a virtual operation prior to actually performing surgery.
Minimally invasive spine surgery. This allows neurosurgeons to perform complex spinal surgery through small incisions, resulting in faster and less painful recovery.
Our connection with Mayo Clinic
As part of Mayo Clinic Health System, physicians and patients at Mayo Clinic Health System in Mankato are supported by the highly specialized expertise and resources of Mayo Clinic. With a top ranking in Neurology and Neurosurgery by U.S. News and World Report, Mayo Clinic has more than 90 neurologists and neurosurgeons who specialize in the diagnosis and treatment of more than 500 neurological conditions and diseases.
Locations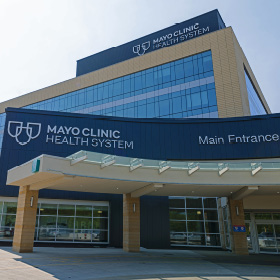 Campus parking map
Hospital and Clinic
1025 Marsh St., Mankato, MN 56001
Clinic Hours:

Mon-Fri:

7:30 AM - 5:00 PM

Clinic hours subject to change on holidays.
Manish Sharma, M.B.B.S.
Neurosurgery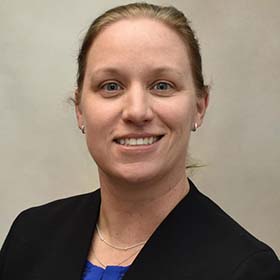 Meghan Murphy, M.D.
Neurosurgery
Related Upcoming Classes View More
Stroke Support Group
Mankato, MN