Need to make an appointment?
Obstetrics and Gynecology
Our Obstetrics-Gynecology Department is made up of a balanced staff of medical professionals who have devoted their careers to caring for the unique health needs of women. They provide a range of comprehensive services, encompassing care for teenagers, women of childbearing age and women at midlife and beyond.
Obstetrics & Gynecology is a medical and surgical specialty that requires a four-year residency after medical school, and continued board certification. While working with other primary care providers and specialists, obstetrician-gynecologists ensure coordinated, comprehensive care. They are consulted for both routine and complex women's health issues.
All of our obstetrician-gynecologists are Fellows of the American College of Obstetricians and Gynecologists.
In addition to physicians, the department of Obstetrics & Gynecology also staffs certified nurse midwives. A certified nurse midwife is a registered nurse with advanced education in women's health issues. We offer midwifery care before, during and after pregnancy to women who choose this option. Certified nurse midwives focus on the importance of patient participation, patient and family education, commitment to low intervention and highly supportive care. We have four certified nurse midwives who share delivery call for their patients. The certified nurse midwives and physicians work collaboratively as needed to bring you a safe and satisfying birth experience. If necessary, certified nurse midwives receive medical back-up from ob-gyns.

View additional information on birthing services from Mayo Clinic Health System Franciscan Healthcare.
Information and Appointments:
Please call 608-392-5007
Lab Results Online:
View your confidential lab results
Locations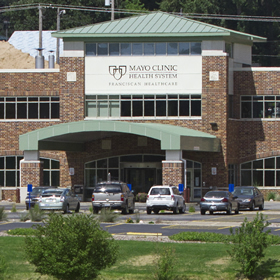 Clinic
191 Theater Road, Onalaska, WI 54650
Hours:

Mon-Fri:

9:00 AM - 4:00 PM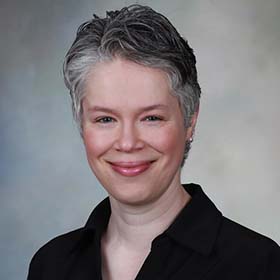 Kaitlin Earley, C.N.M.
Birthing Centers, Midwifery, Obstetrics & Gynecology (OB-GYN)