Need to make an appointment?
Weight Management
Camp Wabi
In a positive environment, young campers who are overweight are active, eat well and learn skills to live a healthy lifestyle. Watch this video about Jordyn's story.
How many calories should you eat daily?
Let Us Help You Find the Perfect Program
Contact Us
Weight Management
You're incredible!
You've got what it takes. You can lose weight and keep it off. We see it all the time.
A healthy weight not only improves self-esteem, it can help control high blood pressure, manage cholesterol and diabetes, and reduce the risk of cancer and heart disease. As weight is lost, there is less strain on the back, knees and ankles, and pain is reduced.
The benefits are remarkable. Just watch Carleen's story:
We have several weight management programs available, including the Mayo Clinic Diet. Let us help you decide what's best for you.
---
To determine if you're at a healthy weight, use the BMI calculator to find out your body mass index (BMI).
Free group information sessions s are held weekly in Eau Claire. Are you ready to get started? Call 715-838-6731 today.
Locations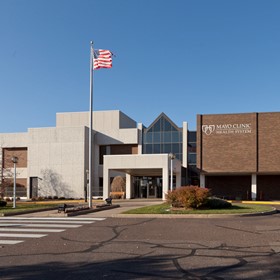 Clairemont Campus Clinic
733 W. Clairemont Ave., Eau Claire, WI 54701
Hours:

Mon-Thu:

8:00 AM - 5:45 PM

Fri:

9:00 AM - 12:00 PM
Providers
Related Upcoming Classes View More
Weight Management Information Meeting
Eau Claire, WI