Audiology
A broad range of pediatric and adult audiology services is available through our ENT department. Audiology services are provided Monday through Thursday on an appointment basis.
Services
Diagnostic hearing evaluation to determine:
Type and degree of hearing loss
Need for medical intervention
Hearing aid candidacy
Hearing aid services:
Hearing aid consultation
Hearing aid sales with 45-day trial period
Follow-up support, including repairs, adjustments, and reprogramming.
Offer hearing aids, both conventional analogue and digital products, from several different manufacturers and price ranges.
Universal Newborn Hearing Screening program consultation and follow-up recommendations.
Tinnitus (ringing in the ears) assessment and counseling, along with Tinnitus Retraining Therapy.
Hearing conservation (helping companies to stay within the OSHA guidelines/standards for hearing conservation).
Community education - we are happy to come speak to community groups about any hearing or balance related topics.
Locations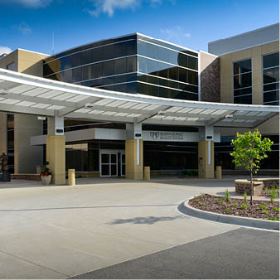 Providers