Need to make an appointment?
Obstetrics & Gynecology (OB-GYN)
Early morning appointments available
Jodi Schulz, M.D. sees patients starting at 7 a.m. on Tuesdays and Thursdays. Call 507-668-2131 for an appointment, or schedule through your
Patient Online Services account
.
Classes & Events
A variety of prenatal and postnatal classes are offered for expectant women, their childbirth coaches and family members.
Obstetrics & Gynecology
Women's health care designed for you
Obstetrics and Gynecology (OB-GYN) at Mayo Clinic Health System in Albert Lea provides care designed for your whole body.
We view our role in women's health as a partnership — helping you understand the options available — so you can make decisions that fit your lifestyle.
A multidisciplinary team of experts collaborate to provide individually-driven care for women, including:
Minimally invasive treatment for heavy periods
Menopause treatment including treatment for hot flashes and osteoporosis
Traditional treatment of disease
Adolescent gynecology
Education
Prenatal care
Childbirth, including Trial of labor after cesarean (TOLAC) and Vaginal birth after C-section (VBAC)
Laparoscopic surgery
Obstetrical and gynecologic ultrasound
Cancer screening
Family planning
Infertility
Traditional gynecological surgeries
Weight management
Our Providers
You may receive prenatal and postpartum care from an obstetrician-gynecologist (OB-GYN), certified nurse practitioner, or from a family medicine provider. At Mayo Clinic Health System in Albert Lea, you may choose from the following:
Related services:
Locations
Hospital and Clinic
404 W. Fountain St., Albert Lea, MN 56007
Obstetrics & Gynecology Hours:

Mon-Fri:

8:00 AM - 5:00 PM
Joseph Lombardi, M.D.
Birthing Centers, Obstetrics & Gynecology (OB-GYN), Women's Health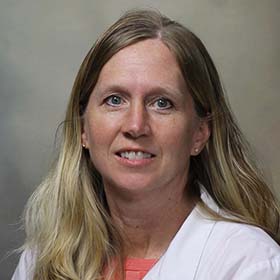 Amy Newman, C.N.P.
Obstetrics & Gynecology (OB-GYN), Women's Health
Fadi Yahya, M.D.
Birthing Centers, Obstetrics & Gynecology (OB-GYN), Women's Health