Posted By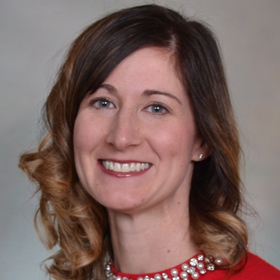 Alicia Ogle, N.P.
Obstetrics & Gynecology (OB-GYN), Reproductive Endocrinology (Fertility), Women's Health
Trying to get pregnant? Select a lubricant that is most helpful for sperm
Lubrication can be an easy way to increase comfort during intercourse. However, many couples who are trying to conceive don't realize that lubricants can adversely affect sperm.
Lubrication reduces the ability for sperm to move spontaneously and actively. This is important, because many sperm need to reach the egg in order to fertilize it. It's a common misconception that it only takes one sperm. It actually takes multiple sperm working together on the surface of the egg in order for just one to get in and fertilize.
Most lubricants, including saliva, can slow sperm movement. So, what if you use lubricants and are trying to get pregnant and need sperm motility? Search for a lubricant that is hydroxyethlcellulose-based. These lubricants don't decrease sperm motility and are the most like natural vaginal mucus.
If you have questions about which lubricant is right for you, ask a preconception counselor or fertility expert.
Alicia Ogle, is a nurse practitioner in Obstetrics & Gynecology in Eau Claire, Wisconsin.
Topics in this Post