Midwifery
For centuries, women have looked to midwives for advice and assistance in childbirth. Today's certified nurse-midwife continues this tradition of personal, family-centered care as a highly skilled health professional drawing on the vast resources of modern medicine. Our certified nurse-midwife cares for healthy women from early adolescence through the onset of menopause, specializing in:
Certified nurse-midwives are fully qualified to prescribe and administer medications. They offer patients a wide range of pain management options, including epidurals. Family medicine physicians and obstetricians are readily available for consultation and backup if needed.
Midwifery is an integral part of the birthing team at Mayo Clinic Health System in Red Wing. Learn more about the service by visiting The BirthPlace and Obstetrics & Gynecology.
Locations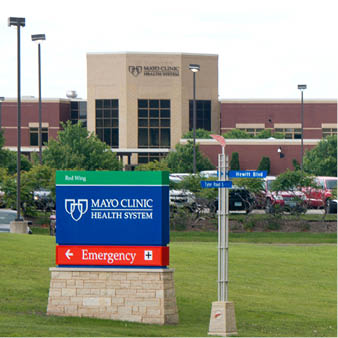 Providers