Sports Medicine
At the Onalaska Clinic you will find sports medicine services centered around our lead physician, Dr. Jake Erickson, a certified sports medicine physician, along with a compliment of orthopedic and family medicine providers to care for you.
We offer a coordinated team approach to evaluate, diagnose and treat athletes as well as active people of all types - from high school and college team members to "weekend-warriors" with activity-related injuries.
Our team-based approach gives you access to a broad range of expertise and services, including:
Comprehensive evaluation and treatment of sports- and activity-related musculoskeletal injuries including surgical and non-operative care
Ultrasound-guided injections
Cutting edge minimally invasive office procedures to treat tendon disorders
Concussion management
Injury prevention
Access to state-of-the-art rehabilitation equipment and personnel
Common Injuries and Treatments Include:
Ankle sprain
Arthritis
Back pain
Concussions
Joint pain
Joint injection
Knee ACL reconstruction
Knee ligament and cartilage injury
Knee meniscus repair
Shoulder dislocation
Shoulder rotator cuff repair
Stress fracture
Tendonitis
To make an appointment, call 608-392-5001.
Locations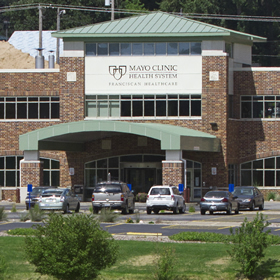 Providers