Palliative Care Home
Learn about Advance Care Planning
The best time to make an advance care plan is now. Regardless of your age or current state of health, it's important to create your plan because the future is never certain and anything can happen at any time. Learn more. 
Consider the Conversation
Reaction from attendees at the "Consider the Conversation" community presentations. These events involve the viewing of a powerful documentary and an honest discussion about end-of-life communication and preparation.
Palliative Care
A patient and family centered approach to living with serious illness
Palliative care addresses the complex physical, emotional, social and spiritual needs that may accompany your illness and treatment.
At Mayo Clinic Health System, our palliative care team helps you live well in the face of physical changes and personal challenges, while supporting the people you love, and who love you.
Since no two people are alike, we work closely with you and your family to make living arrangements better for you. We talk honestly, as often as necessary, about ways to improve your life: physically, emotionally and spiritually. Then we help to make those things happen.
Locations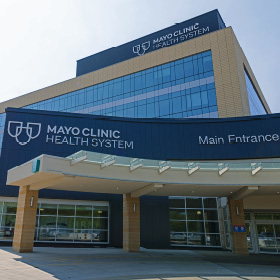 Campus parking map
Hospital and Clinic
1025 Marsh St., Mankato, MN 56001
Clinic Hours:

Mon-Fri:

7:30 AM - 5:00 PM

Clinic hours subject to change on holidays.
Related Upcoming Classes View More