Dialysis
Dialysis, or hemodialysis, is a treatment process that performs the functions of healthy kidneys. To help keep your body in balance, dialysis:
Removes waste, salt and fluids to prevent them from building up in your body
Maintains safe levels of potassium, sodium and bicarbonate in your body
Helps control your blood pressure
Dialysis can be performed at a hospital or clinic, a dialysis center or your home. Your medical provider will help you decide which is best for you based on your medical condition and lifestyle.
Call 1-800-773-3171 (toll-free) for information.
There are several types of hemodialysis, including center-based in Eau Claire and other locations, peritoneal and home.

Center-based Hemodialysis

In a dialysis center, your hemodialysis treatments last from three to five hours and are typically performed three times per week. To do hemodialysis, you need to have access into your bloodstream. A surgical procedure creates bloodstream access for dialysis.

Peritoneal Dialysis

This treatment cleans your blood while it's inside your body using your belly as a natural filter. Peritoneal dialysis requires minor surgery to place a plastic tube called a catheter into your belly to create an access. This form of dialysis can be done at home during the day or at night while you sleep. Using the catheter, you fill your abdominal area with dialysate, a cleansing solution that draws the waste products out of your bloodstream. As you go about your usual activities, waste and fluid will flow into the solution. After you complete this process, you drain the used solution and put in clean fluid. This process is called an exchange.

Home Hemodialysis

This type of dialysis is similar to conventional hemodialysis performed in a dialysis center except the dialysis machine is located in your home. After you and a partner learn how to operate the dialysis machine, you will perform treatments six times each week. Monthly check-ups with your dialysis training nurse and nephrologist are required.

We encourage you to speak with your health care providers about the benefits and risks of each dialysis option.

For your center-based hemodialysis treatments, we offer four Mayo Clinic Dialysis locations in northwest Wisconsin. When you begin dialysis, you'll be treated in the hospital dialysis unit in Eau Claire. Your health care team will then work with you and your family to determine which of our locations will be the best place to receive your ongoing dialysis treatments.

Barron
1222 E. Woodland Ave.
715-537-1345
Hours: Monday–Saturday, 6 a.m.–5 p.m.

Eau Claire
1221 Whipple St.
715-838-3171
Hours: Monday–Saturday, 6 a.m.–6 p.m.

Eau Claire
3845 London Road
715-838-3872
Hours: Monday–Saturday, 6 a.m.–5 p.m.

Menomonie
407 21st St. SE
715-232-7272
Hours: Monday, Wednesday, Friday, 6 a.m.–5 p.m.
Locations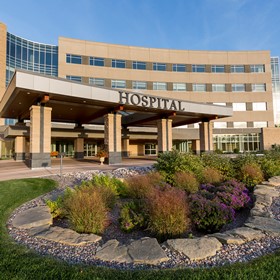 Hospital
1221 Whipple St., Eau Claire, WI 54703
Hours:

Mon-Sat:

6:00 AM - 6:00 PM
Providers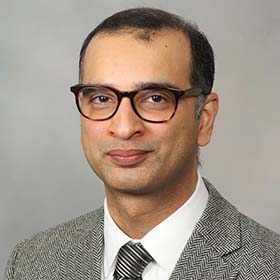 Abdul Khan, M.D.
Dialysis, Nephrology (Kidneys)
Suhail Shuja, M.D.
Dialysis, Intensive Care (Critical Care), Nephrology (Kidneys)