Sports Medicine
Sports Medicine
Our sports medicine team is made up of orthopedic surgeons, licensed athletic trainers and physical therapists. Our multidisciplinary approach helps us evaluate, diagnose and treat athletes of all kinds — from high school and college team members to people with activity-related injuries.
With expertise in sports medicine and subspecialties from foot and ankle to hand and upper extremity care, our board-certified orthopedic surgeons can address the multitude of injuries that face athletes.
Our Saturday Morning Sports Medicine Clinic gives student athletes easy access to physicians and trainers during the fall sports season. Year-round, we also work with regional coaches and athletes to help prevent injuries and address them quickly.
Athletic Performance Program
Whether you're a high school student hoping to lead your team to the state championship or a weekend warrior trying to shave a few strokes off your golf game, the Athletic Performance Program can help. The program provides individualized, sports-specific plans to help athletes reach the top of their game, including:
Throwing/Pitching — Participants work to improve their velocity and accuracy
Kicking — Placekickers and punters discover how foot placement can improve accuracy
Golfing — Participants learn to strengthen their swings and add distance to their games
Running/Walking — Participants learn how improved mechanics can enhance speed and endurance
Jump training — Athletes learn specialized exercises designed to improve their vertical jump and avoid ACL (anterior cruciate ligament) injuries
Weight room prep — Designed to teach proper lifting techniques to gain strength, stability and muscle mass safely and effectively
Concussions
ImPACT testing is an invaluable tool for measuring pre-concussion brain function. Neurologists use ImPACT baseline test results to help them diagnose concussions in athletes and better determine when it's safe to return them to play. Call 715-464-DING (3464) to reach the Concussion Clinic.
Call 715-838-MEND (6363) for more information or to schedule an appointment. Learn more about concussions here.
Mayo Clinic Resources:
Aerobic exercise
Sports nutrition
Strength training
Stretching and flexibility
Locations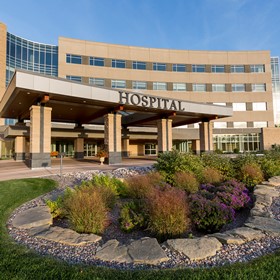 Hospital
1221 Whipple St., Eau Claire, WI 54703
Hours:

Mon-Fri:

8:00 AM - 5:15 PM
Jose Ortiz Jr., M.D.
Orthopedic Surgery, Orthopedics, Sports Medicine
Michael Ramaeker, P.T., L.A.T.
Physical Therapy, Sports Medicine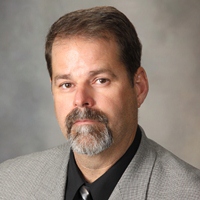 T. Andrew Israel, M.D.
Orthopedic Surgery, Orthopedics, Sports Medicine