Need to make an appointment?
Orthopedics & Orthopedic Surgery
"High Performing"
Nationally ranked by U.S. News & World Report
Learn More
Goodbye to hip pain after long-delayed surgery
Orthopedics & Orthopedic Surgery
Whether your injury is related to home, work or recreation, the return of efficient function is crucial. We use the most recent advances in diagnosis, technology, treatment and rehabilitation for disorders and injuries to bones, joints, ligaments, tendons, muscles or nerves.
During your visit in Eau Claire, our team of board-certified orthopedic specialists and surgeons will work with you to determine a treatment plan that is best for you to restore function and get you back to your routine. And, when needed, we collaborate with Mayo Clinic specialists to ensure your concerns are thoroughly evaluated and all treatment options are considered whether through casting, exercise, medication or surgery.
We use minimally invasive procedures whenever possible to reduce your pain and speed your recovery for:
Foot and ankle injuries
Fracture trauma and care
Hand surgery
Joint replacement
Pediatric orthopedic conditions
Shoulder surgery
Sports injuries
If you are experiencing any type of musculoskeletal pain or problem, we can help — from the simplest to the most complex conditions. You will benefit from our consultation with other specialty areas, if needed, to determine the best treatment options for your individual needs.
View a complete list of orthopedic conditions treated.
You also can be seen in Orthopedics and Orthopedic Surgery in Barron and Menomonie.
Locations
Edgar Hicks, M.D.
Orthopedics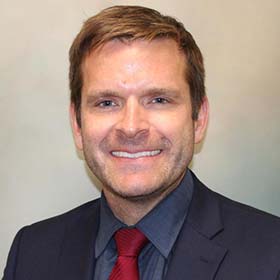 Cory Stewart, M.D.
Orthopedic Surgery, Orthopedics
William Morin, M.D.
Orthopedics, Sports Medicine
Related Upcoming Classes View More