Cancer center joins statewide cancer clinical trials network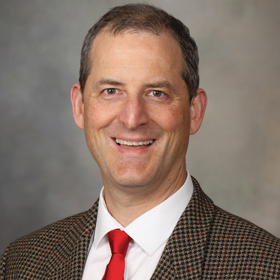 MANKATO, Minn. — Patients in communities in southern Minnesota and across the state will soon have better access to new cancer treatments and enhanced care delivery thanks to a new state-funded partnership involving the University of Minnesota, Mayo Clinic, the Hormel Institute and several of the state's large health care providers.
As part of the Minnesota Discovery Research and InnoVation (MnDRIVE) partnership with the state of Minnesota, the University of Minnesota is launching the Minnesota Cancer Clinical Trials Network (MNCCTN) with multiple locations across the state.
Led by the Masonic Cancer Center, University of Minnesota, the goal of the MNCCTN is to improve cancer outcomes for all Minnesotans through greater access to cancer clinical trials in prevention, treatment and survivorship. These trials will originate from Minnesota's two National Cancer Institute-Designated Comprehensive Cancer Centers, the Masonic Cancer Center and Mayo Clinic Cancer Center, along with the Hormel Institute in Austin.
"The Minnesota Cancer Clinical Trials Network brings National Cancer Institute group trials, as well as trials initiated by Mayo Clinic, the Hormel Institute and the University of Minnesota, to our patients, closer to where they live," says Stephan Thome, M.D., regional Oncology medical director for Mayo Clinic Health System in Mankato. "Individuals facing a cancer diagnosis often travel long distances to gain access to clinical trials. This program and partnership allows Mayo Clinic Health System in Mankato to help reduce some of the extra burden of travel on our patients and offer new opportunities for hope and healing locally."
Nearly half of all Minnesotans will be diagnosed with a potentially life-threatening cancer during their lifetime, but 56 percent of Minnesotans have fewer options for treatment because they live more than 30 miles from a hospital or clinic that offers access to clinical trials. By bringing cancer clinical trials to those living in Greater Minnesota, the MNCCTN will increase access to potentially lifesaving and life-changing therapies and treatments, strengthen health care systems, create more equitable access to care and could improve cancer outcomes throughout the state.
Charles Loprinzi, M.D., a Mayo Clinic oncologist, will serve as medical director for the Minnesota Clinical Cancer Trials Network. In this role, Dr. Loprinzi will lead strategic efforts of the network through application of his extensive leadership and medical experience while working together with all involved partners to ensure patients have access to potentially transformative clinical trials.
"I am humbled and honored to have been chosen as the Minnesota Clinical Caner Trials Network medical director," says Dr. Loprinzi. "The network provides a rare opportunity for its participants to join forces to provide substantial good for Minnesotans and to potentially become a model for other states."
"Early cancer screening and world-class care saved my life," said Governor Mark Dayton. "The $8 million in new MnDRIVE funding secured last session will help ensure greater access to new cancer treatments and enhanced care for patients across Minnesota."
The MNCCTN is a collaboration between the Masonic Cancer Center, Essentia Health Community Oncology Research Program, Mayo Clinic Cancer Center, Mayo Clinic Health System, Fairview Health System, Sanford Community Oncology Program of the North Central Plains, Metro-Minnesota Community Oncology Research Consortium and The Hormel Institute. In all, there will be 18 new locations across Minnesota that will participate in MNCCTN cancer clinical trials in the first year of the program with additional sites across the state to be added in the subsequent years.
Mayo Clinic Health System consists of clinics, hospitals and other health care facilities that serve the health care needs of people in more than 60 communities in Iowa, Minnesota and Wisconsin. The community-based providers, paired with the resources and expertise of Mayo Clinic, enable patients in the region to receive the highest-quality health care close to home.
Press Contact
Micah Dorfner
e-mail: MACOMMDEPT@mayo.edu
phone: 507-594-2691
fax: 507-594-2992
Topics in this Press Release