Men's health tips from a Mayo Clinic Health System expert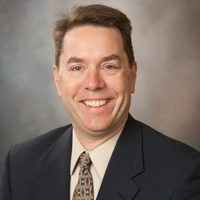 NEW PRAGUE, Minn. — June is Men's Health Month, making now an ideal time for men of all ages to evaluate whether or not they're doing the right things when it comes to well-being. Marty Herrmann, M.D., Mayo Clinic Health System family physician, shares the following tips to help men live healthier lives and enjoy the benefits of positive changes.
Don't smoke.

Smoking contributes to a host of health problems, including lung cancer and emphysema. If you currently smoke, talk to your health care team about helping you quit.

Eat healthy.

A diet rich in fruits, vegetables, whole grains, lean protein and high-fiber foods is conducive to better health and disease prevention. Avoid foods high in sodium and saturated fat.

Maintain a healthy weight.

Obesity is a serious issue for men and women in the U.S. Excess weight increases your risk for heart disease and certain cancers, as well as negatively affects other aspects of life. If you're overweight or obese, discuss workout and diet plans with your health care provider.

Move.

Physical activity does wonders for your body. Not only does regular exercise aid in your efforts to maintain a healthy weight, it improves mood and combats disease. Try to exercise moderately at least 30 minutes per day most days of the week.

Manage stress.

Regular stress hurts your immune system and your mental health. Look for healthy ways to deal with stress, and don't be afraid to ask for professional help.

Limit alcohol.

Too much alcohol on a regular basis can raise blood pressure and lead to liver problems, such as liver cancer. Men ages 65 and younger should have no more than two drinks per day. Men older than 65 should limit their alcohol intake to one drink per day.

Practice safe driving.

Motor vehicle accidents are a common cause of death amongst men. Wear your seat belt, follow the speed limit, don't drive under the influence of alcohol or drugs, and make sure you're not too tired to drive. Additionally, avoid distracting activities, such as using mobile devices and texting while driving.

Go to the doctor.

Health care providers are available to help you live a better, healthier life. Make sure you get a yearly physical and seek medical advice for other ailments as they arise. Catching a problem early makes treatment and management much more effective.
"By employing these tips into your lifestyle, you'll help protect yourself from some of the top threats to men's health," says Dr. Herrmann. "Talk to your doctor if you need assistance or have questions. Health care professionals are here to partner with you to ensure you're the healthiest you can be."
# # #
Mayo Clinic Health System consists of clinics, hospitals and other health care facilities that serve the health care needs of people in more than 60 communities in Georgia, Iowa, Minnesota and Wisconsin. The community-based providers, paired with the resources and expertise of Mayo Clinic, enable patients in the region to receive the highest-quality health care close to home.
Topics in this Press Release