New Prague welcomes new family medicine physician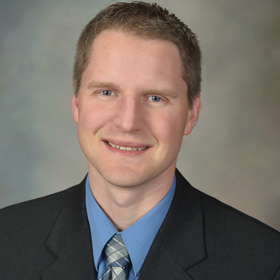 NEW PRAGUE, Minn. — Mayo Clinic Health System in New Prague recently welcomed a new family medicine provider to its clinic. John Tieben, M.D., joined the practice on Feb. 8 and began seeing patients as of Feb. 15. Dr. Tieben recently practiced family medicine at Glencoe Regional Health Services, where he provided a full spectrum of care, including obstetrics and outpatient medicine, as well as inpatient medicine and emergency medicine coverage.
"As a physician, I'm pleased to return to the area where I was raised," says Dr. Tieben. "I'm originally from Jordan and thrilled to be caring for communities that mean so much to me. The opportunity to practice under the banner of Mayo Clinic Health System is a special experience."
Dr. Tieben graduated from the University of Minnesota Medical School in Minneapolis, Minnesota in 2007 and completed his residency with the Duluth Family Medicine Residency Program in Duluth, Minnesota. Besides family medicine, Dr. Tieben also lists acute care and pediatrics as professional interests.
"The field of medicine allows me the opportunity to continually learn," says Dr. Tieben. "I'm always considering new ways to look at things in order to better myself and pass on that knowledge to my patients."
Outside of the clinic, Dr. Tieben enjoys running, and both he and his wife, Danielle, actively participate in 5K and half-marathon events. He is also an avid golfer and enjoys playing the guitar and spending time with his daughter Samantha (4) and son James (1).
"Mayo Clinic remains committed to providing access to quality medical care right here in our community," says Marty Herrmann, M.D., medical director of Mayo Clinic Health System in New Prague. "Dr. Tieben brings additional experience to an established team of expert providers, all of whom collaborate on behalf of our patients."
Call 952-758-9355 to schedule an appointment.
Mayo Clinic Health System consists of clinics, hospitals and other facilities that serve the health care needs of people in more than 60 communities in Georgia, Iowa, Minnesota and Wisconsin. The community-based providers, paired with the resources and expertise of Mayo Clinic, enable patients in the region to receive the highest-quality health care close to home.
Press Contact
Micah Dorfner
e-mail: MACOMMDEPT@mayo.edu
phone: 507-594-2691
fax: 507-594-2992