Fairmont expands orthopedics services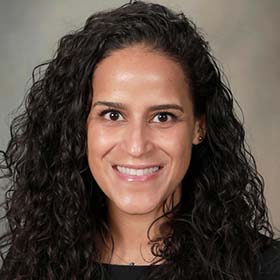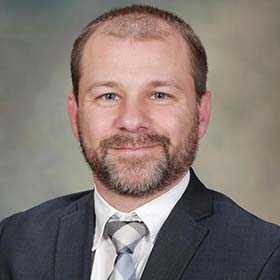 FAIRMONT, Minn. — Earlier this month, Mayo Clinic Health System in Fairmont expanded its Orthopedics Department by adding three outreach providers to the team — Eric Busse, M.D., Jacqueline Corona, M.D., and Jacob Ziegler, M.D. Drs. Busse and Ziegler will alternate one day of coverage each week, and Dr. Corona will provide services one day on the second and fourth weeks of the month. The doctors join the current Fairmont team of Stephen Berthelsen, M.D., and Erika Chirpich, physician assistant.
"Orthopedics is in high demand throughout southern Minnesota and northern Iowa," says Marie Morris, M.D., Mayo Clinic Health System in Fairmont medical director. "Bringing Drs. Busse, Corona and Ziegler to Fairmont adds to an already strong orthopedics team while enhancing capabilities locally. We can now serve more patients' needs closer to where they live."
Drs. Busse and Ziegler offer nonsurgical and surgical treatment options for injuries and conditions of the knees, shoulders and hips — including utilization of the highly sought-after anterior hip approach. Dr. Corona is an accomplished, fellowship-trained hand specialist. She provides solutions for hand and wrist problems by employing both nonsurgical and surgical techniques.
Call 507-238-8500 to schedule an appointment.
Mayo Clinic Health System consists of clinics, hospitals and other health care facilities that serve the health care needs of people in more than 60 communities in Minnesota, Wisconsin and Iowa. The community-based providers, paired with the resources and expertise of Mayo Clinic, enable patients in the region to receive the highest-quality health care close to home.
Press Contact
Micah Dorfner
e-mail: MACOMMDEPT@mayo.edu
phone: 507-594-2691
fax: 507-594-2992
Topics in this Press Release