Fairmont expands hospital access, adding two nurse practitioners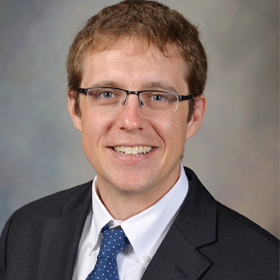 FAIRMONT, Minn. — Jonathan Rohde, nurse practitioner, and Kelly Taylor, nurse practitioner, recently joined the team of providers at Mayo Clinic Health System in Fairmont and began seeing patients Dec. 1. As hospitalists, both Rohde's and Taylor's primary professional focus is the medical care of hospitalized patients. Their duties include patient care, teaching and research.
"From an early age, I was exposed to the world of health care," says Rohde. "My mother was a nurse, and I would often visit the hospital where she worked. There, I gained an appreciation for taking care of people who were ill and needed help."
"I've always wanted to help people," says Taylor. "The challenge of inpatient care is something that inspires me as a provider."
Rohde attended Regis University, Loretta Heights School of Nursing in Denver, where he received a Master of Science in Nursing, graduating with honors as a family practice nurse practitioner.
"My role as a hospital medicine provider is an important one," says Rohde. "By effectively communicating with patients, I can get a better understanding of where they're at, both mentally and physically, during their stay. I listen to their concerns and expectations in order to help them understand the goals for their care."
Originally from Sioux Falls, South Dakota, Taylor received his Master of Science as a family practice nurse practitioner from South Dakota State University in Brookings, South Dakota.
"Listening to your patient is important," says Taylor. "Hearing their stories, getting to know them and explaining their care options in a way they can understand helps make their experience a better one."
Both Rohde and Taylor are excited to be joining Mayo Clinic Health System in Fairmont and for the opportunity to collaborate with their fellow providers.
"Working together on behalf of the patient is critical," states Rohde. "I'm excited to learn from others, while also offering my own skills and experience to help patients here in Fairmont."
"As a provider, you couldn't ask for a better situation than having the backing of Mayo Clinic," says Taylor. "It's a name that's synonymous with top-notch care."
"Adding providers such as Jonathan and Kelly to our growing team of inpatient hospitalists demonstrates our commitment to offering even more access to expert hospital care for patients throughout the communities we serve," says Marie Morris, M.D., Mayo Clinic Health System in Fairmont medical director.
Mayo Clinic Health System consists of clinics, hospitals and other facilities that serve the health care needs of people in more than 60 communities in Georgia, Iowa, Minnesota and Wisconsin. The community-based providers, paired with the resources and expertise of Mayo Clinic, enable patients in the region to receive the highest-quality health care close to home.
Press Contact
Micah Dorfner
e-mail: MACOMMDEPT@mayo.edu
phone: 507-594-2691
fax: 507-594-2992