Barron physician receives focused hospital medicine certification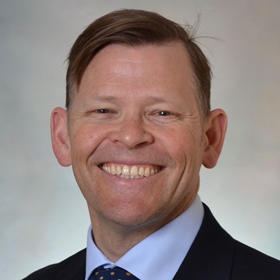 BARRON, Wis. — Robert Peterson, M.D., a hospital medicine physician at Mayo Clinic Health System – Northland in Barron, recently was board-certified in Focused Practice Hospital Medicine Maintenance with the American Board of Internal Medicine in conjunction with the American Board of Family Medicine.
Although the certification is not required, the program is designed and created for hospital medicine physicians. Dr. Peterson also is board-certified in Family Medicine and has been practicing with Mayo Clinic Health System for over 20 years.
"Receiving a certification was another level of training I wanted to accomplish to have additional focus in the area of hospital medicine," Dr. Peterson says.
# # #
Press Contact
Dan Lea
e-mail: lea.dan@mayo.edu
phone: 715-838-6405