Need to make an appointment?
Orthopedic & Rehabilitation Center
Sports Medicine
Maximize Your Potential
College, high school and youth athletes: Improve every aspect of your performance, gain strength and confidence, and reach new limits.
A six-week performance training program begins April 16. Learn More.
Sports Medicine
Coaches and athletes depend on the knowledge of our Sports Medicine team members to help keep athletes in top condition. Our specialists tailor treatment programs to athletes' individual needs. Injuries are assessed and treated, and resources are offered regarding prevention techniques, nutrition counseling and conditioning information. The team is comprised of surgeons, family practice physicians, athletic trainers, physical therapists and a sport dietitian to offer a variety of programs, including the ImPACT Program, where young athletes are invited to a testing session to assess preconcussion brain function.
Call 715-233-7638 for Sports Medicine information.
---
Whether you're an elite athlete, school athlete or weekend warrior, you can maximize your potential and reach the top of your game with the help of our Athletic Performance Programs. You can:
Become faster and more explosive
Improve your speed, efficiency and technique
Strengthen your core, and learn dynamic functional movement techniques to promote power, agility and quickness
Functional Agility Speed Training
Choose from two programs.
Functional Agility Speed Training Group (individual or up to four participants):
Eighteen sessions
Complete in six to eight weeks
Cost — individual/$650; group /$400
Functional Agility Speed Training Abbreviated Group (individual or up to four participants):
Six sessions
Complete in three to four weeks
Cost — individual/$215; group /$150
Regardless of your sport or skill level, you'll experience sports programs that leverage insights from Mayo Clinic's medical experience and research to improve every aspect of your sports performance. Our Athletic Performance Program will take you to new limits.
College, high school and youth athletes: Do you want to jump higher, and increase your power, agility and linear and multidirectional speed? Our performance training program can help you achieve these goals.
For additional information or to register for a program, call 715-233-7740.
Locations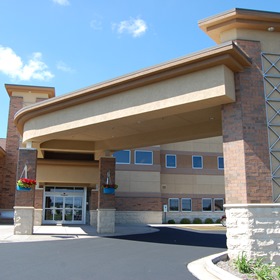 Orthopedic & Rehabilitation Center
2407 Stout Road, Menomonie, WI 54751
Hours:

Mon-Fri:

9:00 AM - 4:00 PM