Need to make an appointment?
Professional Arts Building
Employee Assistance
Employee Assistance
Welcome!
The Employee Assistance Center is always here to listen. Always ready to help.
We all face situations in our lives that cause us concern and emotional pain. We resolve most of those ourselves. But some require special attention—especially when our jobs and personal lives are affected.
The Employee Assistance Center (EAC) is a comfortable, confidential place with compassionate and highly trained staff members who understand what you're experiencing. They will take the time to listen. The EAC provides assessment, short-term counseling and referral services in a judgement-free space.
Not sure about talking with Employee Assistance? View the following introductory video to learn how they can help.
Our services are provided by your employer at no charge to you
An in-person counseling session is most effective. Being in the counselor's office, away from your normal environment and its distractions, can help you get more perspective on your issues. Most clients prefer to meet in person, a choice we encourage.
Should you choose phone counseling, please review the privacy policy and agreement documents on the Forms page first so you are assured of the confidential nature of your counseling sessions.
Please explore the resources we've provided
The information, helpful links, and self-assessment tools, all are from credible, reputable sources including Mayo Clinic, and recommended by our team of counselors. They will get you started exploring your personal challenges and give you an introduction to some ways of thinking and talking about the issues bothering you. Then, let us help you sort them out and find the resolution you're looking for.
Also view the latest edition of Healthy Exchange, the quarterly newsletter from the Employee Assistance Center
A simple call starts the conversation
To make an appointment with a counselor or to discuss your situation over the phone, call 608-392-9530 or 1-800-493-3960 (toll free). All calls are completely confidential.
The Client Services Agreement explains your rights to privacy and confidentiality regarding your counseling sessions.
---
The Employee Assistance Center is located on the north end of the 4th Floor of the Professional Arts Building, 615 10th Street South, La Crosse. Appointment hours are 9 a.m. to 6 p.m., Monday through Thursday, and 9 a.m. to 4 p.m on Friday. The office is closed during the noon hour, Monday through Friday.
The Employee Assistance Center is part of Business Health Services.
Locations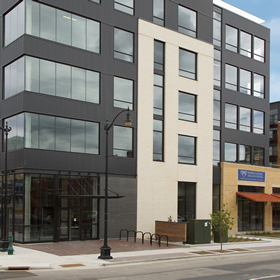 Clinic at Belle Square
232 Third Street North, Suite 100, La Crosse, WI 54601
Hours:

Mon-Fri:

8:00 AM - 4:30 PM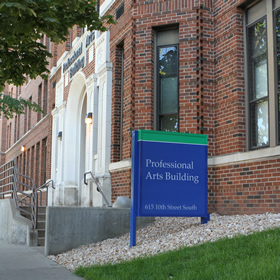 Professional Arts Building
615 10th St. S, La Crosse, WI 54601
Hours:

Mon-Thu:

9:00 AM - 6:00 PM

Fri:

9:00 AM - 4:00 PM
Providers
Related Upcoming Classes View More
Mindful Living
La Crosse, WI