Need to make an appointment?
Behavioral Health
Behavioral Health
Receive expert, comprehensive and compassionate behavioral health care from us through a respectful and confidential partnership with you.
Benefit from a comprehensive array of services for individuals and families as we strive to provide behavioral health services that are integrative and effective by offering evidence-based treatment that puts your needs and those of your family first.
Behavioral Health Services include:
Addictions services for you or a family member suffering from addiction (Eau Claire only)
Group therapy services provided by (Eau Claire only):


Board-certified psychiatrists
Licensed psychologists
Licensed professional counselors
Licensed clinical social workers
Licensed marriage and family therapists
Clinical substance abuse counselors

Psychiatric services, including a physician evaluation, medication education and medication management
Psychology services, including psychological testing and diagnostic evaluations
Psychotherapy/Counseling, including individual, couples, family and group psychotherapy
Transitions, a partial hospitalization program, offers an alternative to hospitalization for adults whose psychiatric illness is impairing their ability to successfully function (Eau Claire only)
Outpatient Behavioral Health Locations:
Inpatient Behavioral Health Locations:
Eau Claire — For more information, call 715-838-3274.
For more information on services and to schedule an appointment, call 715-838-5369.
Locations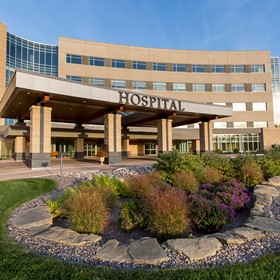 Hospital
1221 Whipple St., Eau Claire, WI 54703
Hours:

Mon-Fri:

8:00 AM - 5:15 PM
Hours:

Mon-Fri:

8:00 AM - 5:15 PM
Brien Gleeson, L.P.C., CSAC
Behavioral Health, Psychiatry & Psychology
Stephen Pongonis, Psy.D.
Behavioral Health, Neuropsychology
Andrew Murray, D.O.
Behavioral Health, Psychiatry & Psychology
Related Upcoming Classes View More