Speaker / Facilitator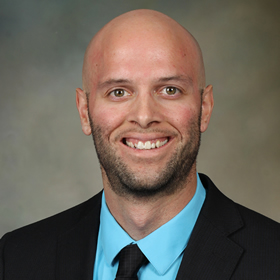 Special Event: Youth Sports Medicine Symposium
Special Event: Youth Sports Medicine Symposium
La Crosse, Wis.
Radisson Center
Second and Jay Streets
La Crosse, Wisconsin
10/12/2019
Cost— Free
8 a.m. to 12:30 p.m. – Saturday, October 12, 2019 – Radisson Center

Sports Medicine at Mayo Clinic Health System and the University of Wisconsin – La Crosse are partnering to host a Youth Sports Safety Symposium. The symposium will bring sports medicine professionals, athletes, parents and coaches together to better understand how to help athletes reach their potential and limit the risk of injuries.
Highlights of this event include presentations from a sports medicine physician, sports scientist, athletic trainer and a collegiate coach. Presentations will cover current trends in youth sports pertaining to overtraining, injuries, nutritional strategies and competing at the next level.
Conference attendees wearing their youth or recreational jerseys will receive free admission to the UW-La Crosse versus UW-Stout football game (1 p.m. kickoff)
View the conference web page with agenda
Register online by Wednesday, October 9, 2019.