Speaker / Facilitator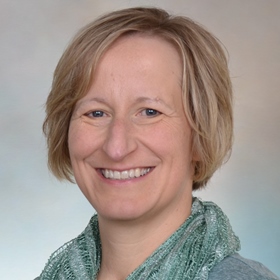 Next Class: 01/05/2018
Community Education: Sports Medicine and Concussion Symposium
Community Education: Sports Medicine and Concussion Symposium
Eau Claire, WI
Mayo Clinic Health System
Auditorium
1221 Whipple St.
Park in the free ramp.
01/05/2018
11:45 a.m.-5 p.m.
The Sports Medicine and Concussion Symposium will provide awareness and education on the current concepts and latest research on concussions, including evaluation, management and return to play. Attend all of any part of the symposium. Open to the public, including youth sports coaches and athletes. Mark McCarthy, M.D., Orthopedics and Sports Medicine, Mayo Clinic Health System, will moderate.
Schedule
12–12:45 p.m.: "Concussion Update 2018" presented by Michael Stuart, M.D., chair, Division of Sports Medicine, Mayo Clinic, and medical director, USA Hockey
12:45–1:30 p.m.: "Concussion Research Using Neuroimaging: Impact on Helmet Design and Evaluation" presented by Katherine Breedlove, Ph.D., Department of Kinesiology, University of Wisconsin-Eau Claire
1:30–1:45 p.m.: Break
1:45–2:30 p.m.: "Pre-participation Assessment and Test Interpretation (Impact and King Devic testing)" presented by Scott Spritzer, D.O., and Angela Oldenberg, N.P., Neurology, Mayo Clinic Health System
2:30–3:15 p.m.: "Clinical Aspects of Return to Play Decisions in Regards to Concussions" presented by Jeanne Brown, L.A.T., OakLeaf Concussion Clinic, and Tadd Turnquist, L.A.T., University of Wisconsin-Eau Claire
3:15–3:30 p.m.: Break
3:30–4 p.m.: Panel Discussion/Q&A
4–5 p.m.: Special guest speaker — "The MVP Program: A Former NFL Player Finds Hope in Overcoming the Effects of Concussions" presented by Benjamin Utecht, former National Football League player and Super Bowl winner, Indianapolis Colts