Specialties, Services & Treatments
We provide a full range of family care and more than 40 specialty and sub-specialty health care services for patients in our service area.  Explore specialized care or select a particular service to learn more.
Why Choose Mayo Clinic Health System?
How Do You Know What Type of Care to Seek? 
All health care professionals want to provide you with the best possible health care in a convenient and timely fashion. That's why care is offered in a variety of settings. Learn more.
Cardiac Rehabilitation
Cardiac rehabilitation helps people with a history of cardiovascular disease make lifestyle changes that may improve their health and reduce the risk of future health problems. We work closely physicians to provide individualized plans to increase physical activity and fitness through medically supervised and monitored exercise.
Osseo, WI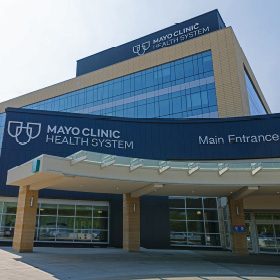 Mankato, MN
Waycross, GA
Cardiac & Pulmonary Rehab