Radiologist Won Song, M.D., joins Eau Claire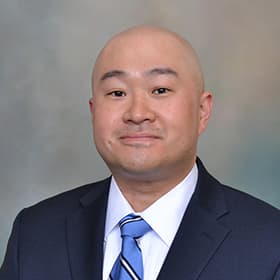 EAU CLAIRE, Wis. — Radiologist Won Song, M.D., recently joined the Radiology Department at Mayo Clinic Health System in Eau Claire.
Dr. Song earned his bachelor's degrees in biology, chemistry and psychology from Northwestern University in Evanston, Illinois. He earned his medical degree from the University of Illinois College of Medicine.
Dr. Song completed his internship and residency in internal medicine at Madigan Army Medical Center in Tacoma, Washington, along with a residency in radiology at the San Antonio Uniformed Services Health Education Consortium and a fellowship in nuclear medicine in San Antonio, Texas. Dr. Song is a lieutenant colonel with the United States Army.
He is board-certified in diagnostic radiology by the American Board of Radiology and American Board of Nuclear Medicine. He is a member of the American College of Radiology and the Radiological Society of North America.
Prior to joining Mayo Clinic Health System, Dr. Song served as chief of diagnostic imaging and nuclear medicine at Womack Army Medical Center in Fort Bragg, North Carolina.
His special interests include nuclear medicine.
"The two biggest factors in my decision to start a practice at Mayo Clinic Health System were the teamwork approach of the organization and the great communication within the Radiology Department. Providers and staff are willing to help each other," says Dr. Song. "My military training taught me to serve the patient first and foremost. This is a critical part of the Mayo Clinic heritage, so I'm looking forward to being a part of this team."
In his spare time, he enjoys spending time with family and being involved in his church.
# # #
Mayo Clinic Health System consists of clinics, hospitals and other facilities that serve the health care needs of people in 60 communities in Georgia, Iowa, Minnesota and Wisconsin. The community-based providers, paired with the resources and expertise of Mayo Clinic, enable patients in the region to receive the highest-quality health care close to home.
Press Contact
Kristin Everett
e-mail: everett.kristin@mayo.edu
phone: 715-838-5805