Physician assistant Josiah Juedes joins Chippewa Falls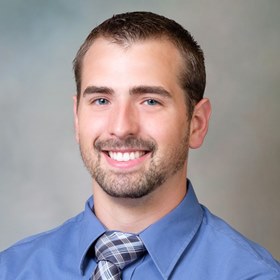 CHIPPEWA FALLS, Wis. — Physician assistant Josiah Juedes recently joined Family Medicine at Mayo Clinic Health System – Chippewa Valley in Chippewa Falls.
Juedes earned a bachelor's degree in biology at the University of Wisconsin-Stevens Point and a master of physician assistant studies at Concordia University in Mequon, Wisconsin.
Juedes is a member of the American Academy of Physician Assistants and Wisconsin Academy of Physician Assistants, and is certified in basic and advanced cardiac life support.
"I joined Mayo Clinic Health System because I want to provide excellent medical care — a reputation Mayo Clinic Health System is well known for," Juedes says. "I look forward to getting to know my patients on a personal level while helping them maintain and improve their health."
In his spare time, Juedes enjoys hunting, fishing, church fellowship activities and spending time with family.
To schedule an appointment with Juedes, please call 715-720-4400.
# # #
Mayo Clinic Health System consists of clinics, hospitals and other facilities that serve the health care needs of people in more than 60 communities in Georgia, Iowa, Minnesota and Wisconsin. The community-based providers, paired with the resources and expertise of Mayo Clinic, enable patients in the region to receive the highest-quality health care close to home.
Press Contact
Dan Lea
e-mail: lea.dan@mayo.edu
phone: 715-838-6405