Physician assistant Bradley Schenk joins Urgent Care in Eau Claire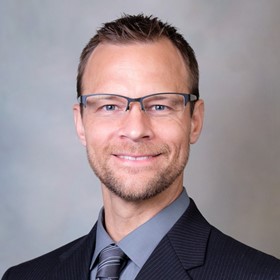 EAU CLAIRE, Wis. — Physician assistant Bradley Schenk recently joined Urgent Care at Mayo Clinic Health System in Eau Claire.
Schenk earned his master's degree as a physician assistant from Central Michigan University in Mount Pleasant, Michigan. He has a doctor of chiropractic degree from Palmer College in Davenport, Iowa, and received his bachelor's degree in exercise and sports science from Iowa State University in Ames, Iowa.
Previously, he worked in the Orthopedics and Urgent Care departments at Marshfield Clinic in Eau Claire. Schenk is a member of the American Academy of Physician Assistants.
His professional interests include musculoskeletal issues and physical medicine and also general patient care for all ages.
"I chose Mayo Clinic Health System because of reputation and excellence of quality care," says Schenk.
In his spare time, he enjoys spending time with family, enjoying the outdoors and participating in triathlons and hiking.
To make an appointment in the Urgent Care department, call 715-838-5340.
# # #
Mayo Clinic Health System consists of clinics, hospitals and other facilities that serve the health care needs of people in more than 60 communities in Georgia, Iowa, Minnesota and Wisconsin. The community-based providers, paired with the resources and expertise of Mayo Clinic, enable patients in the region to receive the highest-quality health care close to home.
Press Contact
Kristin Everett
e-mail: everett.kristin@mayo.edu
phone: 715-838-5805