Physician assistant Amy Heikkinen joins Urgent Care in Menomonie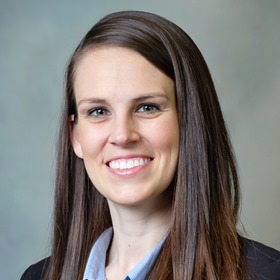 MENOMONIE, Wis. — Physician assistant Amy Heikkinen recently joined Urgent Care at Mayo Clinic Health System – Red Cedar in Menomonie.
Heikkinen earned her bachelor's degree in biology at the University of Wisconsin-Stevens Point and her master's degree in physician assistant studies at Augsburg College in Minneapolis, Minnesota. She earned her nursing assistant certification from Mid-State Technical College in Stevens Point, Wisconsin.
Heikkinen is certified by the National Commission on Certification of Physician Assistants and the state of Wisconsin's Department of Safety and Professional Services. She is certified in basic life support and advanced cardiac life support. Heikkinen is a member of the American Academy of Physician Assistants, Wisconsin Academy of Physician Assistants and American Academy of Urgent Care Medicine. She holds a Controlled Substance Registration Certificate.
"I am honored to work for Mayo Clinic Health System — a community that is committed to serving not only their patients with excellence, but their employees, as well," Heikkinen says.
Heikkinen's professional interests include caring for acute and urgent needs, dermatology, orthopedics, acute respiratory illnesses and antibiotic stewardship.
In her free time, Heikkinen enjoys exploring different things to do in her community, spending time with her husband, Kaynen, and twins, Claire and Eli, visiting with extended family and friends, running competitively and participating in triathlons, watching sporting events and taking part in medical missions.
# # #
Mayo Clinic Health System consists of clinics, hospitals and other facilities that serve the health care needs of people in 60 communities in Georgia, Iowa, Minnesota and Wisconsin. The community-based providers, paired with the resources and expertise of Mayo Clinic, enable patients in the region to receive the highest-quality health care close to home.
Press Contact
Dan Lea
e-mail: lea.dan@mayo.edu
phone: 715-838-6405