Physician assistant Rachael Taylor joins Family Medicine in Menomonie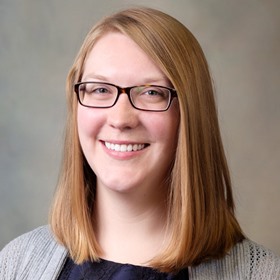 MENOMONIE, Wis. — Physician assistant Rachael Taylor recently joined Family Medicine at Mayo Clinic Health System – Red Cedar in Menomonie.
Taylor earned her bachelor's degree in biomedical science and psychology, and her master's degree in physician assistant studies at Marquette University in Milwaukee, Wisconsin.
She previously worked as a physician assistant at Alliance ENT and Hearing Center in Milwaukee.
Taylor's professional interests include psychology, especially anxiety and depression; allergy/ear, nose and throat; and women's health and obstetrics and gynecology.
"Attending Jesuit-based Marquette University instilled in me a passion to 'Be the Difference,' which has followed me into my professional life, as well," Taylor says. "Mayo Clinic Health System gave me the opportunity to do exactly that while working in beautiful Menomonie, Wisconsin. Here, I can offer my patients a small town-style care, in conjunction with the world-class resource of the experts at Mayo Clinic."
In her free time, she enjoys hunting, archery, baking, cooking and gardening.
To make an appointment in Family Medicine, call 715-233-7777.
# # #
Mayo Clinic Health System consists of clinics, hospitals and other facilities that serve the health care needs of people in more than 60 communities in Georgia, Iowa, Minnesota and Wisconsin. The community-based providers
Press Contact
Dan Lea
e-mail: lea.dan@mayo.edu
phone: 715-838-6405