Nurse practitioner Cori Duellman Wallerich joins Palliative Care in Eau Claire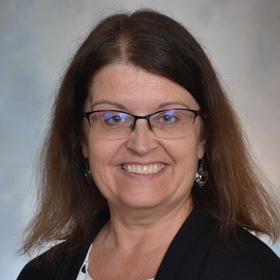 EAU CLAIRE, Wis. — Nurse practitioner Cori Duellman Wallerich recently joined Palliative Care at Mayo Clinic Health System in Eau Claire.
Duellman Wallerich earned her bachelor's degree in nursing and her master's degree in the Adult Gerontology Acute Care Nurse Practitioner program at Winona State University in Winona, Minnesota.
Prior to joining Palliative Care in Eau Claire, Duellman Wallerich worked as a an intensive care unit nurse at Mayo Clinic's Methodist Hospital Campus in Rochester.
"Providing support and improving the quality of life for people with serious illnesses are an integral component of health care and the essence of palliative care," says Duellman Wallerich. "I am excited and grateful for the opportunity to work in Palliative Care as a nurse practitioner, and I look forward to helping those with serious illnesses and their families achieve their best possible lives."
In her free time, Duellman Wallerich enjoys spending time with family, especially her three grandchildren. Now that she has finished graduate school, she looks forward to resuming other hobbies, such as knitting, gardening and reading.
To make an appointment in Palliative Care, call Mayo Clinic Health System in Eau Claire at 715-838-3224.
# # #
Mayo Clinic Health System consists of clinics, hospitals and other facilities that serve the health care needs of people in 60 communities in Georgia, Iowa, Minnesota and Wisconsin. The community-based providers, paired with the resources and expertise of Mayo Clinic, enable patients in the region to receive the highest-quality health care close to home.
Press Contact
Kristin Everett
e-mail: everett.kristin@mayo.edu
phone: 715-838-5805