Nurse practitioner Ashley Schuelker joins Eau Claire Internal Medicine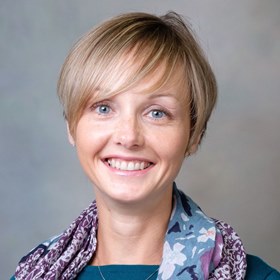 EAU CLAIRE, Wis. — Nurse practitioner Ashley Schuelke recently joined Internal Medicine at Mayo Clinic Health System in Eau Claire.
Schuelke earned her bachelor's degree in nursing at Viterbo University in La Crosse, Wisconsin, and her master's degree in the primary care nurse practitioner program at Concordia University in Mequon, Wisconsin.
Schuelke previously worked as a registered nurse in Critical Care at Mayo Clinic Health System in Eau Claire.
She is certified by the American Heart Association in basic life support and advanced cardiac life support. Her professional interests include improving access to health care and improving health literacy.
In her free time, Schuelke enjoys reading, running, gardening, spending time with family, as well as traveling and exploring new places. A native of the Eau Claire area, she likes to be involved with community events and support local businesses and charities.
To make an appointment in Internal Medicine, call Mayo Clinic Health System in Eau Claire at 715-838-6171.
# # #
Mayo Clinic Health System consists of clinics, hospitals and other facilities that serve the health care needs of people in 60 communities in Georgia, Iowa, Minnesota and Wisconsin. The community-based providers, paired with the resources and expertise of Mayo Clinic, enable patients in the region to receive the highest-quality health care close to home.
Press Contact
Dan Lea
e-mail: lea.dan@mayo.edu
phone: 715-838-6405