Nominate a respiratory therapist in northwest Wisconsin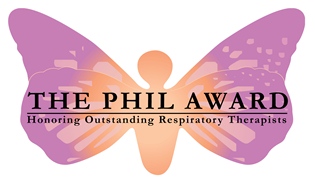 EAU CLAIRE, Wis. — Few sensations can be as frightening as not being able to get enough air into your lungs. As part of Respiratory Care Week, Oct. 25 – 31, nominations are being sought to acknowledge outstanding respiratory care professionals at Mayo Clinic Health System who go above and beyond in service to patients.
Patients, visitors, employees and volunteers can nominate respiratory therapists for the PHIL (Pulmonary Health and Illness of the Lung) Award.
"Respiratory therapists are the unsung heroes who truly understand that each breath matters," says Ann Johnson, director of Pulmonology, Respiratory Care and the Center for Sleep Medicine at Mayo Clinic Health System in Eau Claire. "Each year, one respiratory therapist who provides outstanding care and treatment to patients will receive the PHIL Award."
Nominations will be accepted year-round online at mayoclinichealthsystem.org, and all Mayo Clinic Health System respiratory therapists who work in northwest Wisconsin are eligible.
The winner of the PHIL Award will be announced later this fall. The recipient will receive a certificate of recognition along with the Appreciation sculpture — a standing figure encircling a fully opened butterfly within its arms — illustrating the relationship between respiratory therapists and their patients. The butterfly symbolizes the lungs in their fragility, beauty and vitality.
The PHIL Award, sponsored by the Family and Caregiver Education and Support Foundation, was founded in 2006 in memory of Philip C. Lamka, who died as a result of complications from a lung disease.
Get more information about the PHIL Award.
# # #
Mayo Clinic Health System consists of clinics, hospitals and other health care facilities that serve the health care needs of people in 60 communities in Georgia, Iowa, Minnesota and Wisconsin. The community-based providers, paired with the resources and expertise of Mayo Clinic, enable patients in the region to receive the highest-quality health care close to home.
Press Contact
Kristin Everett
e-mail: everett.kristin@mayo.edu
phone: 715-838-5805