Marta Lasater, M.D., joins Family Medicine in Osseo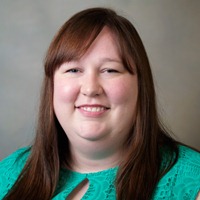 OSSEO, Wis. — Family medicine physician Marta Lasater, M.D., recently joined Mayo Clinic Health System – Oakridge in Osseo.
Dr. Lasater earned her medical degree from the University of Kansas School of Medicine in Kansas City. She received her residency training at Alaska Family Medicine in Anchorage, where she served as chief resident.
Dr. Lasater is board-certified in family practice medicine.
She is a member of the American Academy of Family Physicians.
Dr. Lasater's professional interests include women's health, pediatrics, prenatal care, geriatrics, emergency medicine and electronic medical records.
"I'm so happy to be starting this new role in this community," says Dr. Lasater. "I look forward to meeting new patients and the wonderful community members in the area."
In her free time, Dr. Lasater enjoys traveling, knitting, cooking, watching movies, reading and fishing.
To make an appointment with Dr. Lasater, call the Family Medicine Department at 715-597-3121.
# # #
Mayo Clinic Health System consists of clinics, hospitals and other facilities that serve the health care needs of people in more than 60 communities in Georgia, Iowa, Minnesota and Wisconsin. The community-based providers, paired with the resources and expertise of Mayo Clinic, enable patients in the region to receive the highest-quality health care close to home.
Press Contact
Kristin Everett
e-mail: everett.kristin@mayo.edu
phone: 715-838-5805