Laura Bentley, M.D., joins Family Medicine in Eau Claire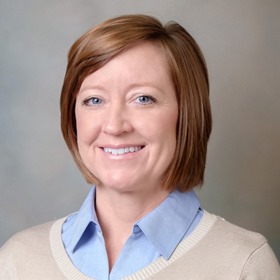 EAU CLAIRE, Wis. — Laura Bentley, M.D., recently joined Family Medicine at Mayo Clinic Health System, 733 W. Clairemont Ave., Eau Claire.
Dr. Bentley earned her medical degree from University of Iowa College of Medicine in Iowa City. She completed residencies at Memorial Hospital South Bend in South Bend, Indiana, and University of Iowa Family Medicine in Iowa City.
She is board-certified in family medicine with the American Academy of Family Physicians.
Previously, Dr. Bentley worked as a physician at Aurora Healthcare in Two Rivers, Wisconsin, and Unity Point Health in Marion, Iowa.
Her professional interests include preventive medicine and promoting changes in health behavior.
"I enjoy working with my patients," says Dr. Bentley. "My goal is to help guide them toward their health goals."
In her free time, Dr. Bentley enjoys spending time with family and outdoor activities, including running, paddle boarding, kayaking and cross-country skiing.
To make an appointment, call Family Medicine at 715-838-5025.
# # #
Mayo Clinic Health System consists of clinics, hospitals and other facilities that serve the health care needs of people in more than 60 communities in Georgia, Iowa, Minnesota and Wisconsin. The community-based providers, paired with the resources and expertise of Mayo Clinic, enable patients in the region to receive the highest-quality health care close to home.
Press Contact
Kristin Everett
e-mail: everett.kristin@mayo.edu
phone: 715-838-5805