Katie Novak, N.P., joins Family Medicine in Rice Lake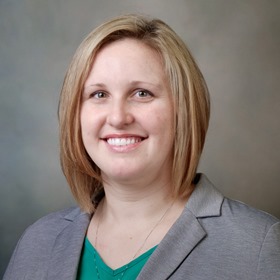 RICE LAKE, Wis. — Nurse practitioner Katie Novak recently joined the Family Medicine Department at Mayo Clinic Health System – Northland in Rice Lake.
Novak earned her master's degree in nursing from Concordia University in Mequon, Wisconsin. She received her bachelor's degree in nursing from Winona State University in Winona, Minnesota.
Previously, she served as a registered nurse in the critical care and intensive care units at Sacred Heart Hospital in Eau Claire.
Novak is certified in advanced cardiovascular life support, basic life support and CPR.
Her professional interests include family practice, urgent care and primary care prevention.
"I chose Mayo Clinic Health System – Northland because of the great reputation for patient care," says Novak. "Rice Lake is my hometown, and I wanted to serve those living in the area I was born and raised in."
In her free time, she enjoys spending time with family and friends and outdoor activities, including snowmobiling and softball.
To schedule an appointment with Novak, please call the Rice Lake clinic at 715-236-8545.
# # #
Mayo Clinic Health System consists of clinics, hospitals and other facilities that serve the health care needs of people in more than 60 communities in Georgia, Iowa, Minnesota and Wisconsin. The community-based providers, paired with the resources and expertise of Mayo Clinic, enable patients in the region to receive the highest-quality health care close to home.
Press Contact
Kristin Everett
e-mail: everett.kristin@mayo.edu
phone: 715-838-5805