Gagandeep Singh, M.D., to transfer to Osseo on Oct. 3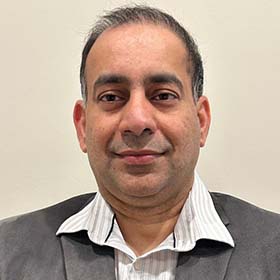 OSSEO, Wis. — On Oct. 3, Gagandeep Singh, M.D., will transition to the Family Medicine Department at Mayo Clinic Health System – Oakridge in Osseo. Dr. Singh will continue to see patients at Mayo Clinic Health System – Northland in Barron until Sept. 30.
Dr. Singh received his medical degree from Government Medical College, Amritsar, India. He completed his family medicine residency at the Cedar Rapids Medical Education Foundation in Iowa.
Before joining Mayo Clinic Health System, Dr. Singh served as a physician in India and Australia. He is a member of the American Medical Association, American Board of Family Medicine, American Academy of Family Physicians and the Punjab Medical Council in India.
His professional interests include managing complex cases, diabetes and skin cancer.
"I prefer small towns and being able to get to know my patients one on one instead of practicing in large, metropolitan cities," says Dr. Singh.
In his free time, Dr. Singh enjoys jogging, movies and traveling.
To schedule an appointment with Dr. Singh in Osseo, please call 1-866-544-6144 (toll free).
# # #
Mayo Clinic Health System consists of clinics, hospitals and other facilities that serve the health care needs of people in more than 60 communities in Georgia, Iowa, Minnesota and Wisconsin. The community-based providers, paired with the resources and expertise of Mayo Clinic, enable patients in the region to receive the highest-quality health care close to home.
Press Contact
Dan Lea
e-mail: lea.dan@mayo.edu
phone: 715-838-6405