Angela Appel, M.D., joins Surgery Department in Eau Claire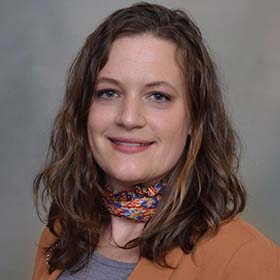 EAU CLAIRE, Wis. — Angela Appel, M.D., recently joined the Surgery Department at Mayo Clinic Health System in Eau Claire.
Dr. Appel earned her bachelor's degree in genetics and medical degree at the University of Wisconsin-Madison. She completed her internship and residency in general surgery at Gunderson Lutheran Medical Foundation in La Crosse, Wisconsin. She grew up in Chippewa Falls, Wisconsin.
She is a member of the American College of Surgeons, Wisconsin Surgical Society and Association of Women Surgeons. Dr. Appel is certified in advanced trauma and life support and advanced burn and cardiac life support.
Her professional interests focus on the broad scope of general surgery, including breast, endocrine and gastrointestinal surgery.
"Six years ago, I completed a surgical rotation at Mayo Clinic Health System and appreciated the team and culture of the department. It will be a good fit professionally and personally," says Dr. Appel. "I enjoy begin back in the Chippewa Valley and close to family again."
In her free time, Dr. Appel enjoys outdoor activities and spending time with family.
# # #
Mayo Clinic Health System consists of clinics, hospitals and other facilities that serve the health care needs of people in more than 60 communities in Georgia, Iowa, Minnesota and Wisconsin. The community-based providers, paired with the resources and expertise of Mayo Clinic, enable patients in the region to receive the highest-quality health care close to home.
Press Contact
Kristin Everett
e-mail: everett.kristin@mayo.edu
phone: 715-838-5805