Amy Muminovic, D.O., joins Family Medicine in Rice Lake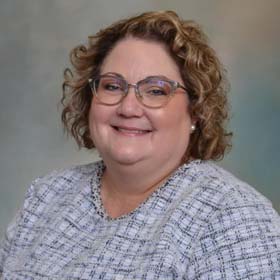 RICE LAKE, Wis. — Amy Muminovic, D.O., a family medicine osteopathic physician, recently joined Mayo Clinic Health System – Northland in Rice Lake.
Dr. Muminovic earned her doctor of osteopathic medicine degree from Midwestern University, Arizona College of Osteopathic Medicine, in Glendale, Arizona. She completed her residency in family medicine at Phoenix Baptist Family Medicine in Arizona.
Her professional interests include obstetric services with emphasis on women's health and pediatrics, hospice and end-of-life care.
Dr. Muminovic sees patients of all ages for preventive care, chronic disease management and acute illness.
"I enjoy the relationships I establish with my patients and their families," says Dr. Muminovic. "I chose Mayo Clinic Health System – Northland to practice hometown medicine with the highest quality of medical care. I look forward to helping create individualized care plans for my patients for treatment or with their wellness goals."
In her spare time, Dr. Muminovic enjoys her hobby farm, antiques, traveling, and spending time with friends and family.
To schedule an appointment with Dr. Muminovic, please call 715-537-6747 or 877-709-0797 (toll free).
# # #
Mayo Clinic Health System consists of clinics, hospitals and other facilities that serve the health care needs of people in more than 60 communities in Georgia, Iowa, Minnesota and Wisconsin. The community-based providers, paired with the resources and expertise of Mayo Clinic, enable patients in the region to receive the highest-quality health care close to home.
Press Contact
Kristin Everett
e-mail: everett.kristin@mayo.edu
phone: 715-838-5805