Obstetrics & Gynecology (OB-GYN)
Heart Disease Is the #1 Killer of Women
Obstetrics & Gynecology (OB-GYN)
Our OB-GYN staff cares for women in all stages of life, from adolescent to pregnancy to menopause and beyond. We provide surgical and nonsurgical services for a variety of female issues. We view our role in women's health as a partnership — helping you understand the options available — so you can make decisions that fit your lifestyle.
Find out about our OB-GYN services by clicking on the links on this page. Talk with your insurance provider to find out what procedures may be covered.
If you have any questions about OB-GYN services offered in New Prague, call us at the number below.
Locations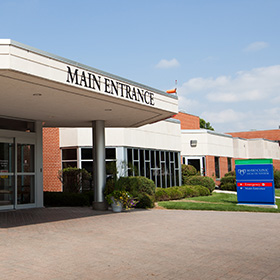 Hospital
301 Second St. NE, New Prague, MN 56071
Hours:

Mon-Fri:

8:00 AM - 5:00 PM

Hours subject to change on holidays.
Providers
Tarek Khalife, M.D.
Obstetrics & Gynecology (OB-GYN)
C. Nic Moga, M.D.
Obstetrics & Gynecology (OB-GYN), Women's Health
Becky DeLuca, C.N.P.
Obstetrics & Gynecology (OB-GYN), Women's Health
Related Upcoming Classes View More