Wellness Coaching
Discover your best self through wellness coaching.
Wellness coaching is an inspiring and effective way to empower you to successfully reach your health and wellness goals. Coaching will help you focus on taking action to move toward your ideal wellness through conversation-based inquiry, personal discovery and goal setting.
Topics commonly addressed by wellness coaches include:
Physical activity
Nutrition
Stress management
Weight management
Work/life balance
Is wellness coaching for me?
Coaching is ideal if you have a strong willingness to improve your health and well-being and you are ready to work toward behavior change. You choose what you want to work on, and your coach will guide you along the path to becoming your best self.
What can I expect?
At the first coaching session, you will spend 60 to 90 minutes discussing your wellness priorities, vision and wellness goals with the wellness coach. You may meet with your coach in person or via the telephone.
You'll then have a 30- to 40-minute session each week for 11 weeks with the wellness coach to evaluate your progress and adjust goals to meet your needs and desires.
Collaborative discussion
Time to focus on your needs, desires, goals and strategies
Opportunities for growth and discovery
Creation of a vision and action plan for your wellness
Three-month and weekly goal responsibility
A sense of success and accomplishment through the coaching process
Am I ready for wellness coaching?
If you are prepared to improve your health and well-being and can commit to a 12-week coaching schedule, then you may be ready for wellness coaching.
Ask your provider for a referral to Wellness Coaching or call us for more information.
Locations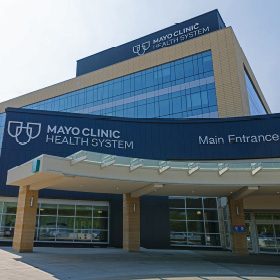 Campus parking map
Hospital and Clinic
1025 Marsh St., Mankato, MN 56001
Clinic Hours:

Mon-Fri:

7:30 AM - 5:00 PM

Clinic hours subject to change on holidays.
Providers
Related Upcoming Classes View More