Palliative and Supportive Care Service
What is palliative care?
To palliate means to ease suffering physically, emotionally and spiritually. Our team sees you or your loved one as a whole person, not just someone with a disease. We want to build relationships with you and your loved ones throughout the course of an illness.
As a patient with Mayo Clinic Health System in Eau Claire, Dianne Rhein shared her thoughts about Palliative and Supportive Care Service as she journeyed with cancer. Dianne passed away on Sept. 8, 2012. It was her wish that her video messages continue to be shared with others:
Locations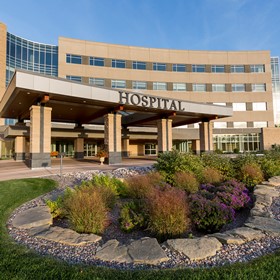 Hospital
1221 Whipple St., Eau Claire, WI 54703
Hours:

Mon-Fri:

8:00 AM - 5:00 PM
Natalya Bykhovaya, N.P.
Palliative Care
Brooke Kwosek, N.P.
Palliative Care