Midwifery
Midwives offer safe, personalized health care devoted to the unique physical, social and spiritual needs of women.
They care for healthy women before, during and after pregnancy and throughout their lives. Care focuses on maintaining health and encouraging women to make informed decisions about health care. They also assist women during labor and birth, and help them achieve a satisfying experience. Should complications occur, an obstetrician or gynecologist us consulted.
Beyond pregnancy, midwives assist women with yearly exams, family planning, and common health problems and needs.
In August 2016, Mayo Clinic Health System in Eau Claire has been awarded the Best Practice Designation by the American College of Nurse-Midwives for the second year in a row. This Triple Aim award has been designated for a low primary cesarean rate, low preterm birth rate and high breast-feeding rates. This practice is one of two practices who received this award in the state of Wisconsin.
Locations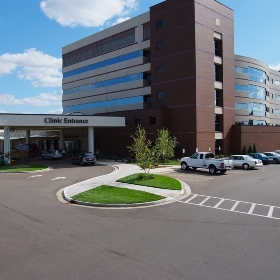 Luther Campus Clinic
1400 Bellinger St., Eau Claire, WI 54703
Hours:

Mon-Fri:

8:00 AM - 5:15 PM
Annie Bailey, C.N.M.
Birthing Centers, Midwifery, Obstetrics & Gynecology (OB-GYN), Women's Health
Carla Toft, C.N.M.
Midwifery, Obstetrics & Gynecology (OB-GYN), Women's Health
Sandy Pelnar, C.N.M.
Birthing Centers, Midwifery, Obstetrics & Gynecology (OB-GYN)
Related Upcoming Classes View More