Family Medicine
Busy Schedule?
Get a text reminder for your appointments.
Learn More
Family Medicine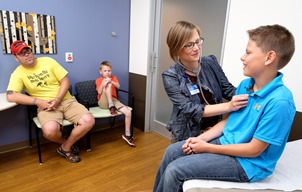 Specially trained in all aspects of family medicine, our physicians, physician assistants and nurse practitioners provide personalized care and develop relationships with all members of your family that will last a lifetime. Whether you require specialized treatment for a health condition, or if it is time for your physical or a well-baby check, our providers will work together with you to determine the best treatment plan and establish a wellness strategy to help you stay healthy.
When the need for specialized care arises, our providers are experts at matching patients with the specialized care they require. They will assist with coordinating care to ensure all your health care needs are met.
Be Seen Today!
In most cases, you can call and receive an appointment the same day. Our receptionists are available at 8 a.m., Monday through Friday. For more information or to schedule an appointment, call:
Clairemont Campus — 715-838-5025
Luther Campus — 715-464-6300
Services
Infant and children care
Women's health and obstetrics
Men's health
Internal medicine
Immunizations
Physicals for annual care, sports, school or employment
Minor surgeries
Care for minor illnesses and injuries
Preventive screenings
Chronic disease management
Family planning services
Weight management
Dermatology (acne, moles, warts)
Behavioral health (depression, stress)
Anxiety screening and treatment
Workers' compensation
Nursing home visits
Mayo Clinic Family Medicine Residency Program
Family Medicine in Eau Claire also supports innovative resident education at the Luther Campus clinic. For more information, check out the Mayo Clinic Family Medicine Residency Program.
Resources
Chaperone policy
Mayo Clinic Resources
Child vaccines: Tough questions, straight answers
Immunization schedule for children
Locations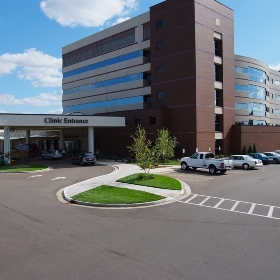 Luther Campus Clinic
1400 Bellinger St., Eau Claire, WI 54703
Hours:

Mon-Fri:

8:00 AM - 5:15 PM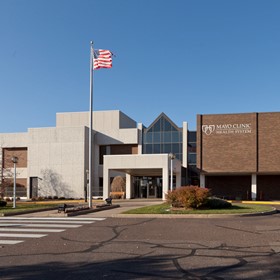 Clairemont Campus Clinic
733 W. Clairemont Ave., Eau Claire, WI 54701
Hours:

Mon-Fri:

8:00 AM - 5:15 PM
Kristina Schuldt, D.O.
Family Medicine, Weight Management
Andrea Skinner, D.O.
Family Medicine
Sarah Strahm, N.P.
Family Medicine