Speaker / Facilitator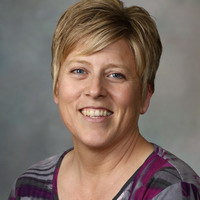 Next Class: 12/13/2017
Community Education: Healthy Living With Diabetes: Initial Group Class
Registration
1-877-412-7575 (toll-free)
Community Education: Healthy Living With Diabetes: Initial Group Class
Waseca, MN
Mayo Clinic Health System
501 N. State St. 
12/13/2017
Healthy Living With Diabetes sessions are for those who have diabetes or live with someone who has diabetes. Topics vary but may include medications, sick days, monitoring blood sugar and skin/foot care. Taught by a local diabetes education team, all sessions are accredited by the American Diabetes Association.
Initial group class
Initial group classes are just that — a starting point for those who have diabetes but have not received diabetes education. Plan to attend two classes; each class is about two hours in length.
Provider referral required.